Loadsure®
Built for the insurance industry,
with the freight industry in mind
For insurance
Enabling the
insurance industry
Profitable per-load cargo insurance, with your name on it.
Minimize loss and maximize profit with a pioneering freight insurance platform that integrates seamlessly into existing systems.
Going beyond
conventional
cargo insurance
This is holistic
freight protection.
From the first InsurTech platform that enables wholesale and retail brokers to profitably offer single shipment coverage - accurately-priced, and in 40 seconds or less.
Discover the
power of holistic freight
protection
When time is critical, use the
industry's fastest solution
Less than 40 SecondsThat's all it takes to get an accurately-priced insurance certificate with Loadsure
Less than 24 HoursSeamlessly integrate our pioneering tech within your existing systems practically overnight
Products
Thames
Dynamic, On-Demand Cargo Insurance
Want fast, cost-effective cargo insurance on demand? Traditional insurance processes don't offer it. But Thames (Dynamic, On-Demand Cargo Insurance) does. Replace expensive annualized policies with per-shipment quotes that you can access in under 40 seconds, and never operate with broad risk exposure again.
Best for:
Owners
Manufacturers
Distributors of Goods
Logistics Providers
Freight Brokers
Freight Forwarders
NVOCCs
Shippers
Freight Boards
Danube™
Dynamic Ocean Cargo Insurance
Minimum premiums for annual ocean cargo policies are making it increasingly difficult for SMBs to access cost-effective coverage. Rather than leave those organizations exposed, Danube (Dynamic Ocean Cargo Insurance) enables insurers to generate instant quotes for their customers. This is smooth sailing, amplified.
Best for — Small to mid-sized enterprises, including:
Manufacturers
Distributors
Retailers
Wholesalers
Huron
Ocean Cargo and Stock Throughput
The purpose of Huron (Ocean Cargo and Stock Throughput) is simple: give your goods the highest level of protection, all the way from source of production to final destination. This add-on product can only be purchased alongside a cargo policy, and offers coverage of up to $10 million per location and for goods in transit.
Best for — SMBs, including:
Manufacturers
Distributors
Retailers
Wholesalers
Profits. Data. And complete control.
In just 40 seconds.
01 /
Unparalleled speed
Issue insurance certificates in 40 seconds or less, and tap into a huge market that's been historically underserved.
02 /
Sustainable profits
Eliminate the time and labor costs required to provide single shipment coverage, and make sustainable profits.
03 /
High resolution dynamic pricing
Use our powerful algorithm to provide flexible and competitive quotes, which are married to real-time risk profiles.
04 /
Faster claims
Speed up claims when they do happen, with an automated process that simplifies submissions and accelerates settlements.
05 /
Seamless set-up
Enjoy a fuss-free integration with our API, which can be quickly embedded into your digital sales channels, or gain near-instant access to a white-label online portal with your own branding.
06 /
Streamlined payments
Take advantage of automated billing, tailored to your needs for a streamlined credit control and settlement process.
07 /
Full control
Create custom reports and administer policies for a more holistic oversight of the data that matters to you - all from one centralized location.
Stop the underinsurance crisis in its tracks.
And unlock a new market for your clients.
Get up to a $2M limit for single conveyance — or $100,000 for LTL shipments.
Trusted
by our partners
around the world
Swipe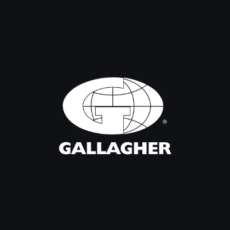 It only takes 40 seconds to get insured.
It takes even less to get started.